Tile and Grout Cleaning
Do you remember what color your grout was when it was new?
That is not a trick question, without proper periodic maintenance the color of your grout changes over the years taking on the color of whatever soil lies on top.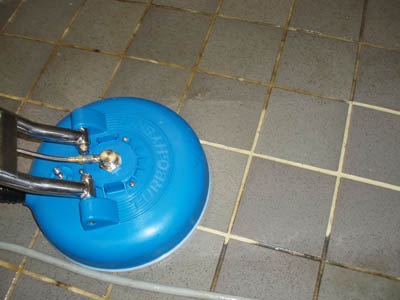 Such was the case in the above retail store we did not too long ago, nobody had any idea that their grout was actually white under all that black dirt.
The secret is in our high quality cleaning solution, high pressure machine and self-contained tool that allow us to pressure wash tile and grout with no mess and no fuss. It a simple pass over and the tiles clean like magic and virtually dry in no time. We use only the finest machinery and cleaning agents, we are able to consistently go from dingy to beautiful tile and grout in a heartbeat.
Call us at 813-358-3876 for a free demonstration and a quote today!