Premium Carpet Cleaning Riverview FL – Call Today 813-358-0345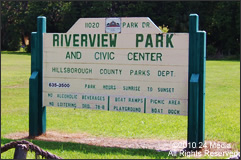 We provide premium carpet cleaning riverview fl services for a flat rate of $35 per room. If your carpet has not been professionally deep steam cleaned for over 6 months, the traffic areas are starting to look dull and dirty, has dark spots, pet stains, red stains, furniture stains, yellow or bleach stains, bad odors or has any other issue needing professional attention…call us today for a free estimate and evaluation .
If you are searching for a professional carpet cleaner in one of the nearby community of Valrico keep in mind, we're not far away and you can have fresh cleaned stain free carpet as soon as tomorrow.
We're local, professional and we're also super affordable. Be sure to keep us in mind if you need any of our cleaning services such as upholstery cleaning, tile and grout cleaning, mattress cleaning, carpet repairs but especially carpet cleaning…thanks again for visiting our website and please tell all your friends about us.
We have the knowledge, equipment and products to provide top notch cleaning services at unbeatable prices.
With over 10 years experience, we have just about seen everything. No job is too hard for us. Not all stains can be remove with the cleaning process but often times it is possible to get those permanent stains out with our carpet repair services and it does not cost you a lot to have us do it for you.
Call us today! 813-358-3876